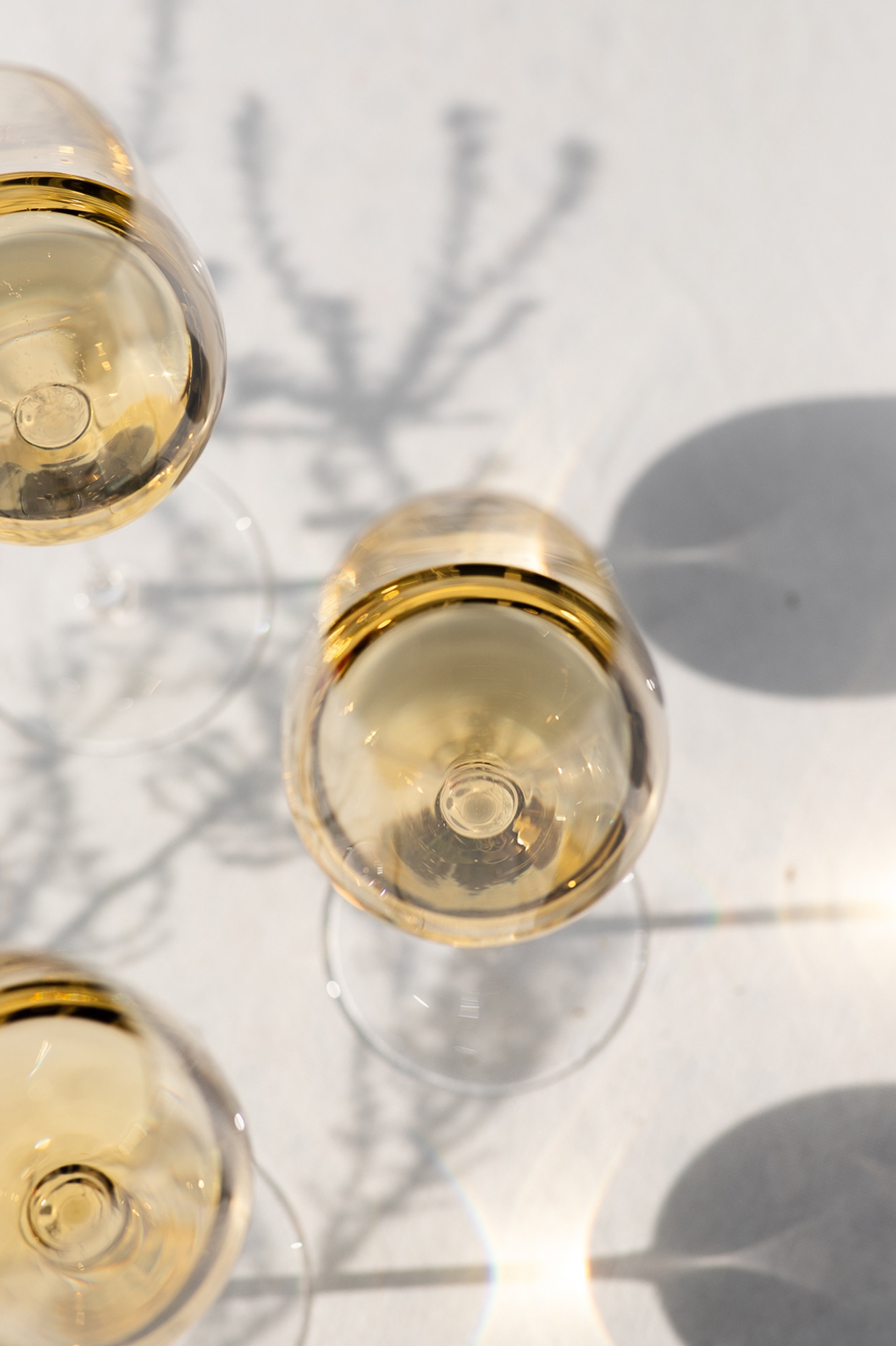 Collection

Origine

Ambassadors of the Thiénot house style, the Origine Collection promises finesse, freshness and fruit purity. Defined by consistency of style, this is a spring-like signature champagne revealing light, crunchy poise.
---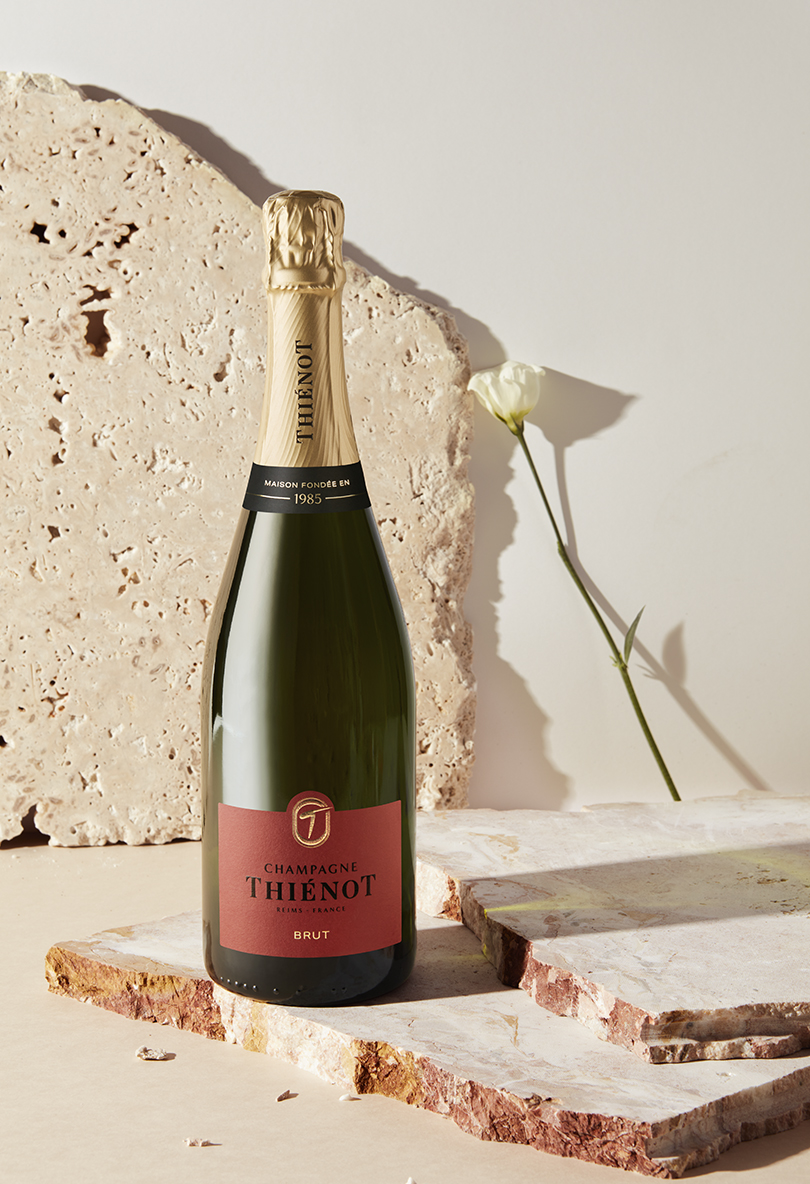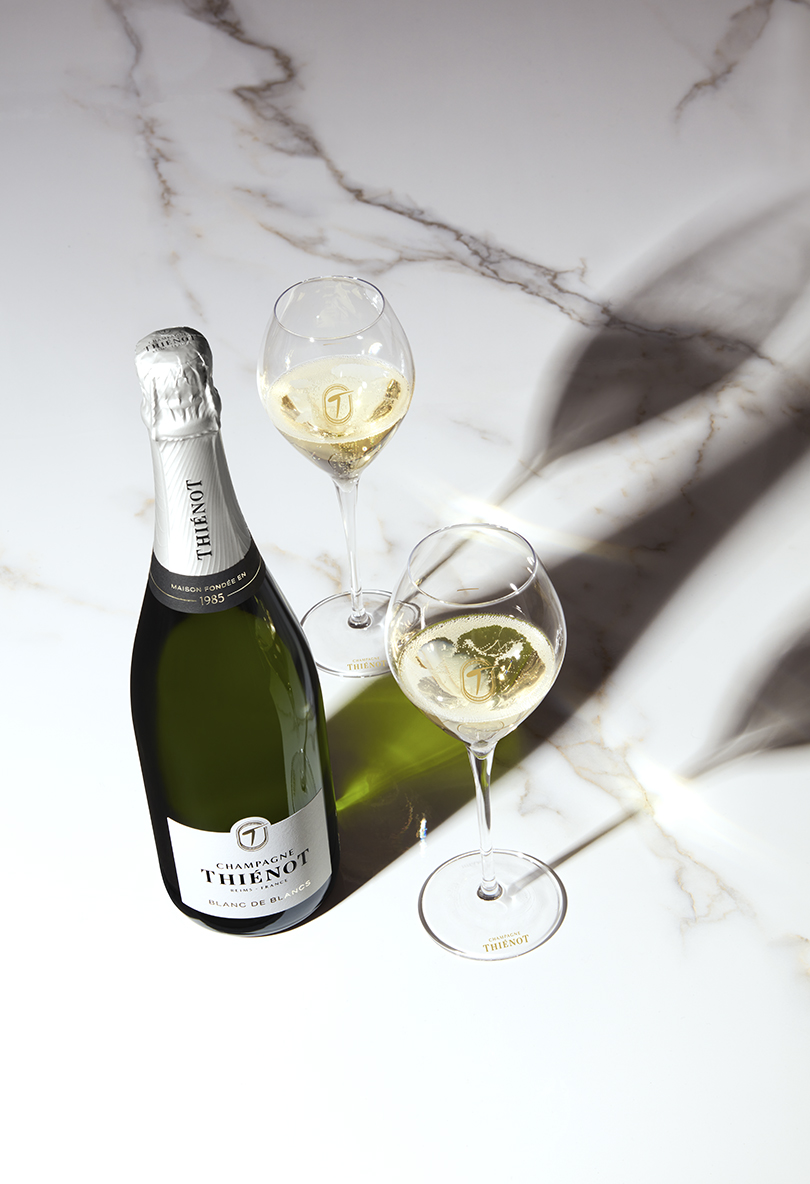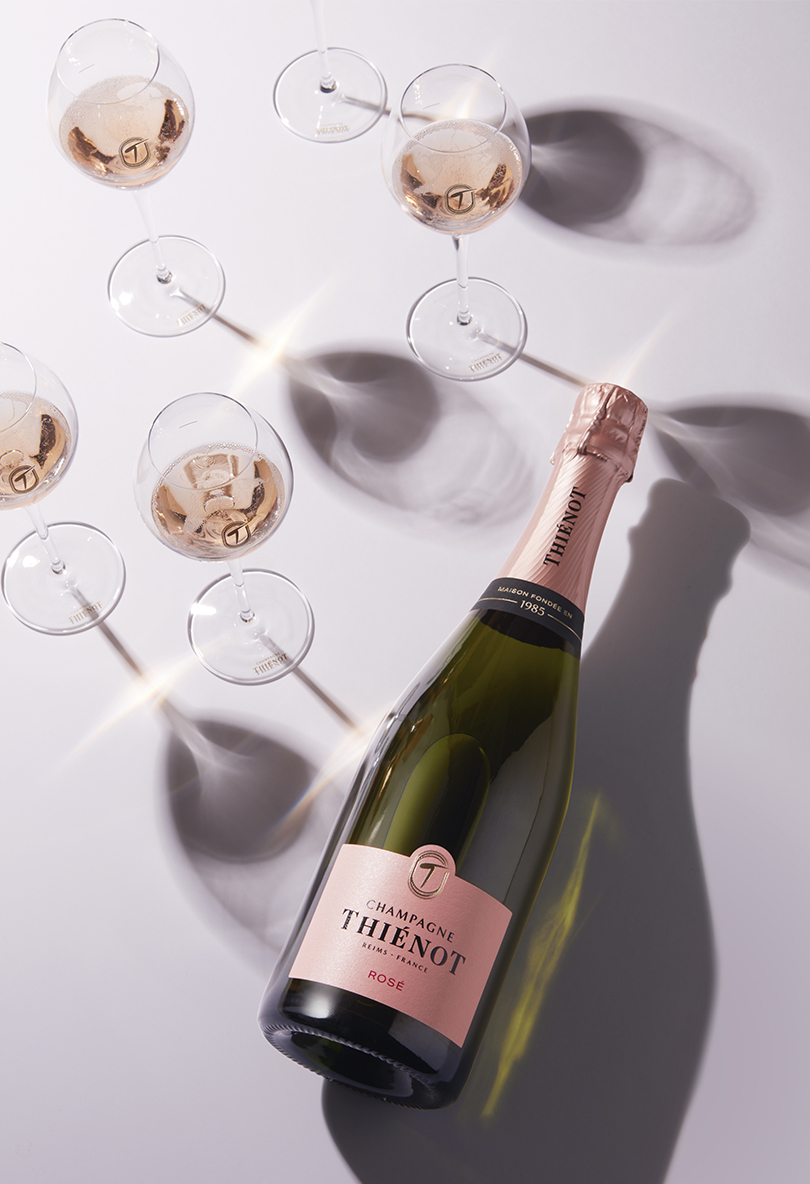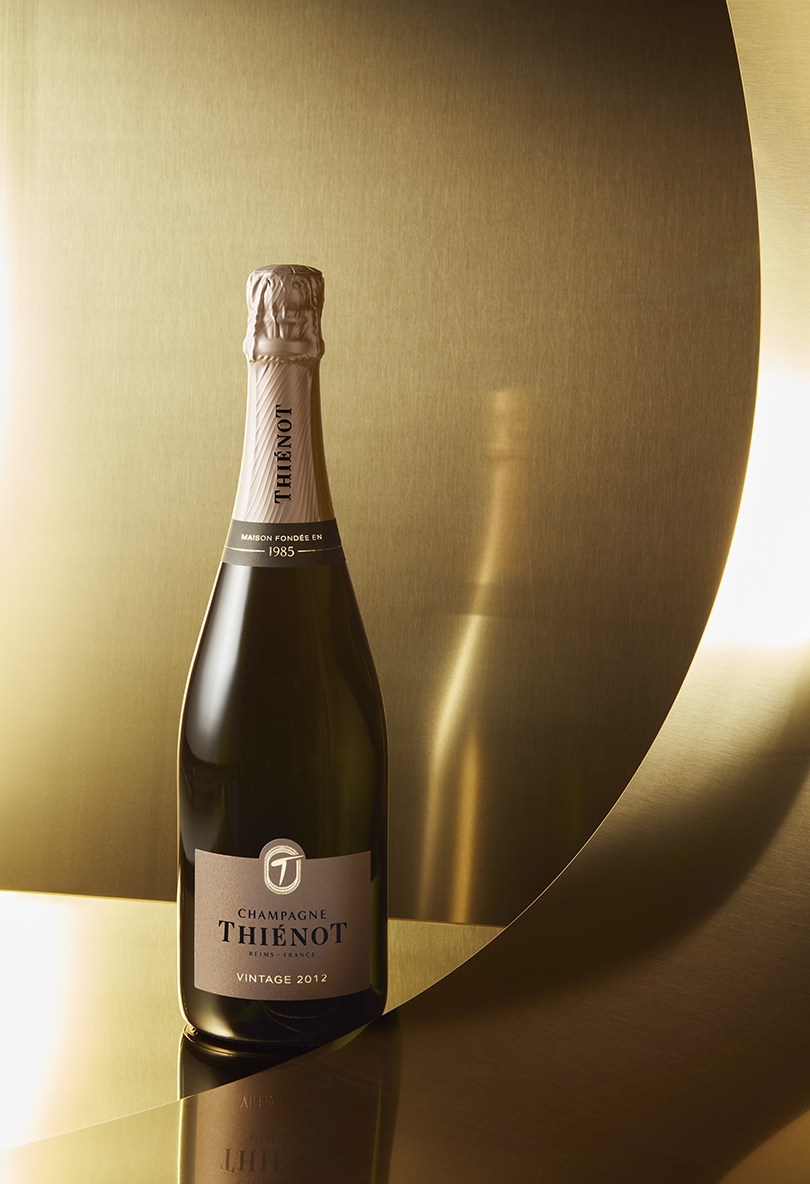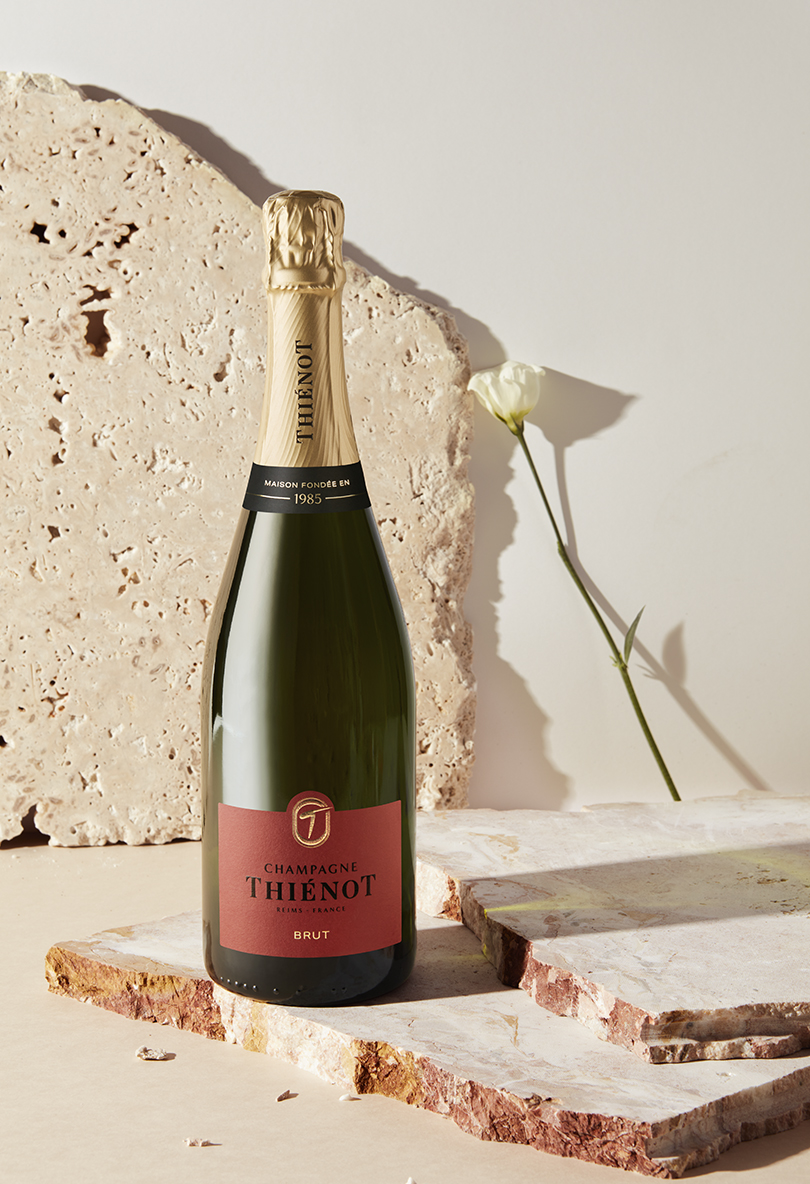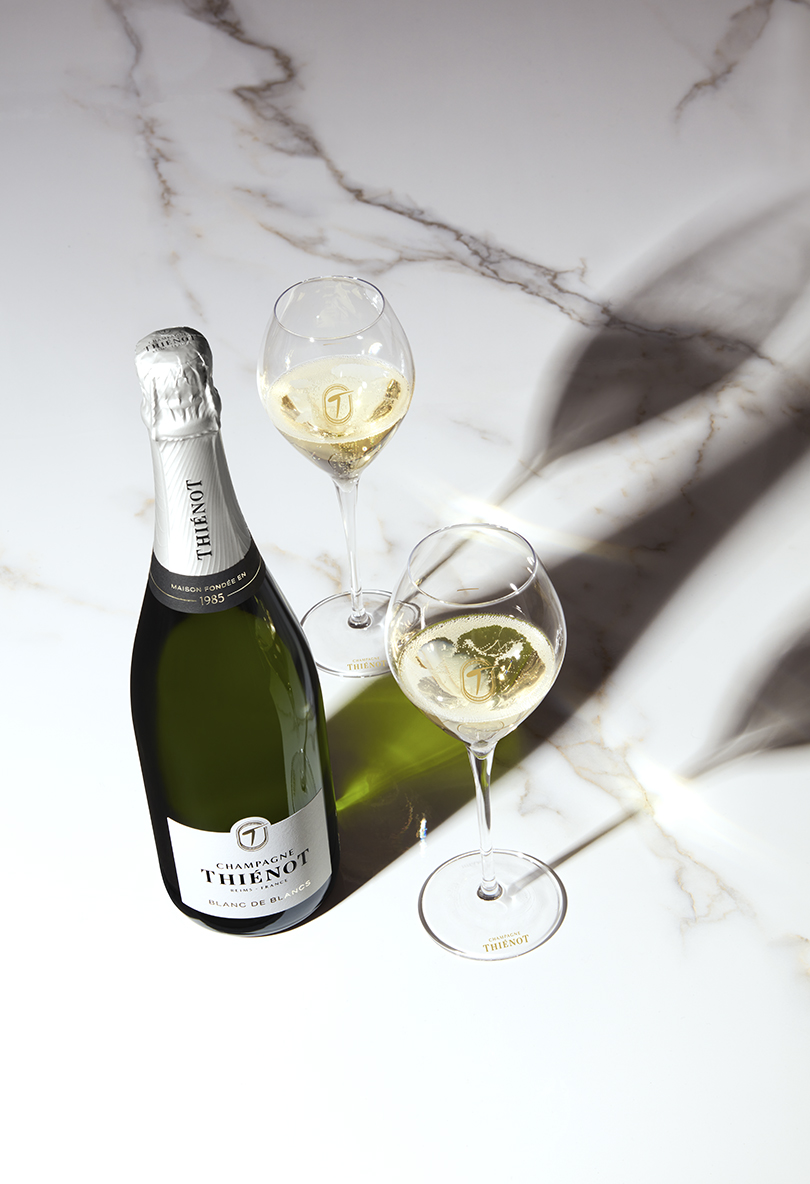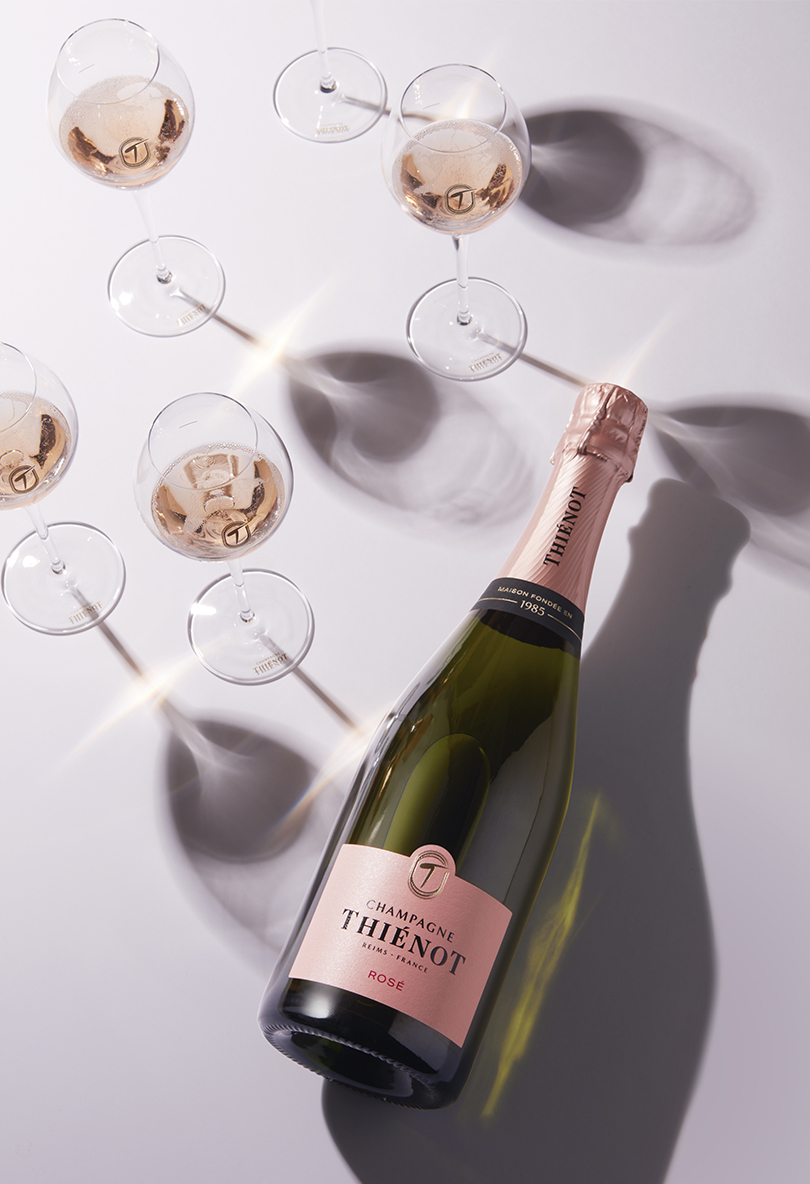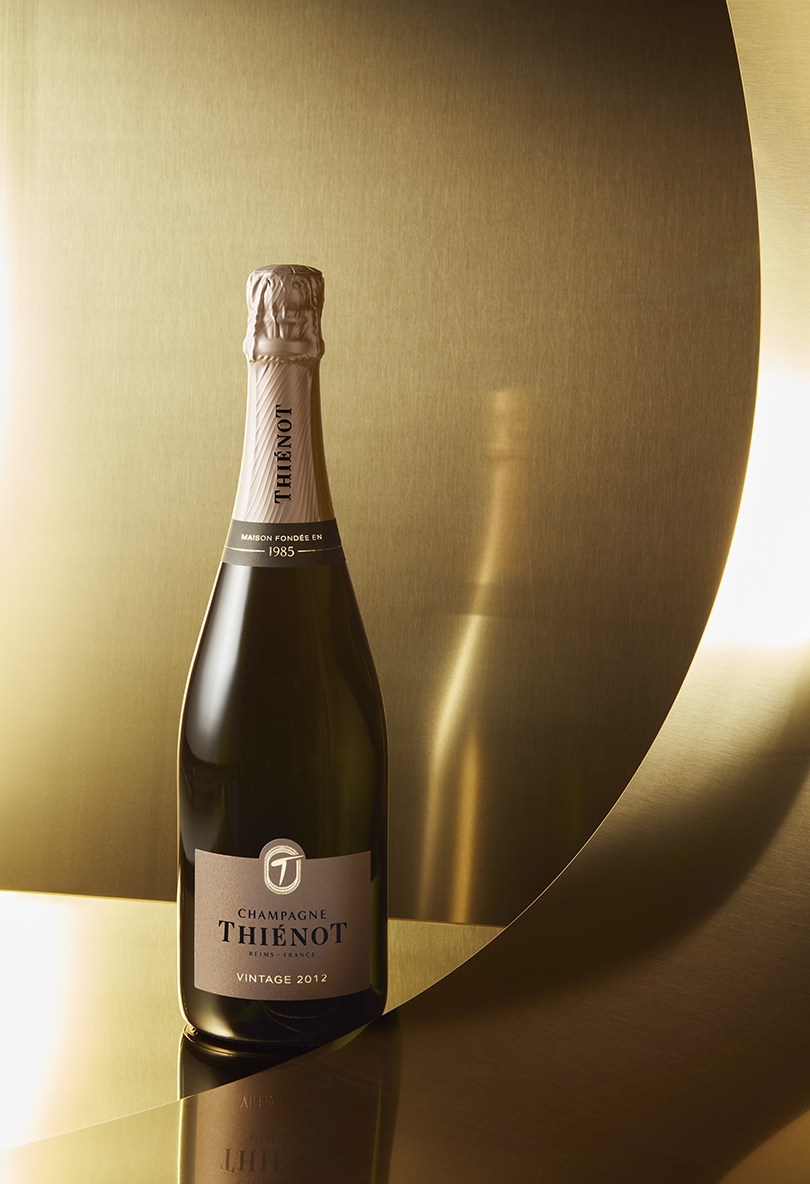 Assembling our Brut non-vintage means each year skilfully drawing the very best of what Champagne has to offer, translated into a joyful explosion of fresh fruit to capture the spirit and balance of the Thiénot style.
A champagne expressing the nobility of Chardonnay, simply and exuberantly. A natural tribute to this wonderful grape variety, the ambassador of freshness and finesse, pillars of the house style.
A delicate hue, with the freshness and exuberance of fruit to make Thiénot Rosé a true homage to refinement and pleasure.
A subtle balance of richness and finesse, the Vintage is the expression of the characters of the great years, captured in true Thiénot style.
Beautiful pale, gold and silky.
The nose is powerful and offers notes of orchard fruits, juicy peach, pear and yellow fruit.
The palate is round, fresh and balanced. It presents a beautiful and lively effervescence of great finesse.
35% Chardonnay
35% Pinot Noir
30% Meunier
The golden hue offers enticing, very clear, light reflections, with hints of emerald.
The nose is dominated by beautiful notes of citrus, lemon and orange blossom.
Sculpted and refreshing on the palate, offering magnificent, dynamic effervescence.
A beautifully soft pale pink.
The nose presents notes of morello cherry, raspberry and blackcurrant as well as violet.
Fresh and rich in the mouth, with delicate notes of red fruits and a lively mousse.
50% Chardonnay
40% Pinot Noir
10% Meunier
Straw-coloured and tinged with gold.
High expressive on the nose, defined by aromas of orchard fruits, apples and ripe pears.
fresh and fleshy on the palate. The notes of orchard fruits linger, accompanied by delicate flavours of bergamot. Impressive lenght on the finish.
30% Chardonnay
60% Pinot Noir
10% Meunier
of which 19% grand crus and 45% premier crus.