Born of Alain's creative spirit unleashed in the Special Release collection also gives free reign to the imaginations of Garance and Stanislas through groundbreaking partnerships .
discover
our other champagnes
Vigne aux Gamins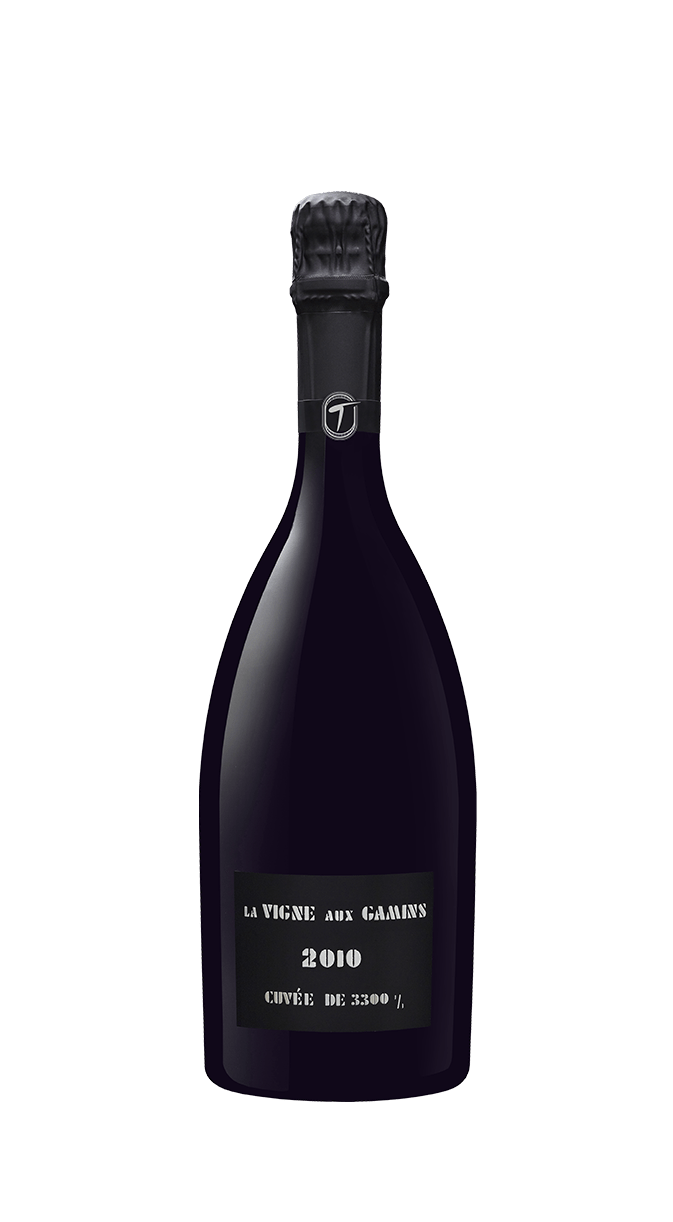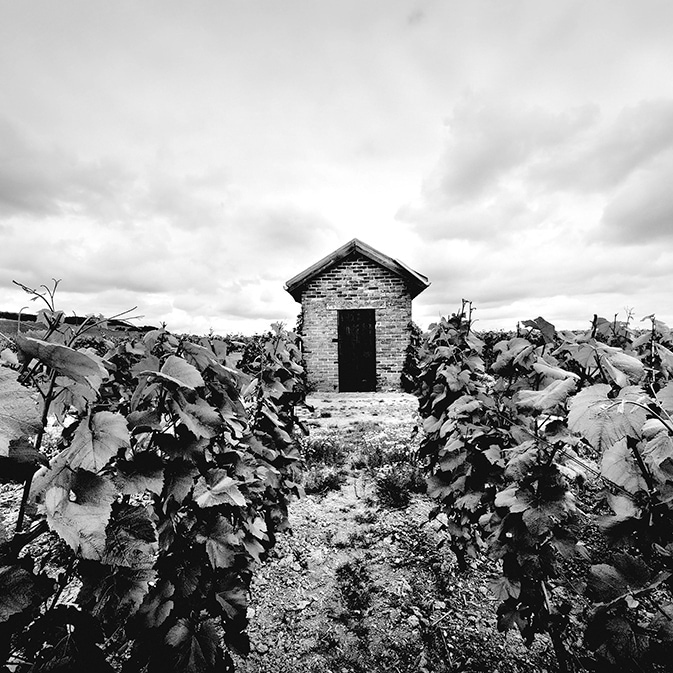 Committed to share everything he holds dear, Alain Thiénot has dedicated to his children a champagne with exemplary qualities, sourced in Avize in the heart of the Cote des Blancs. Every year, only a few thousand bottles of Vigne aux Gamins, a single-parcel champagne, are crafted with care.
Speedy Graphito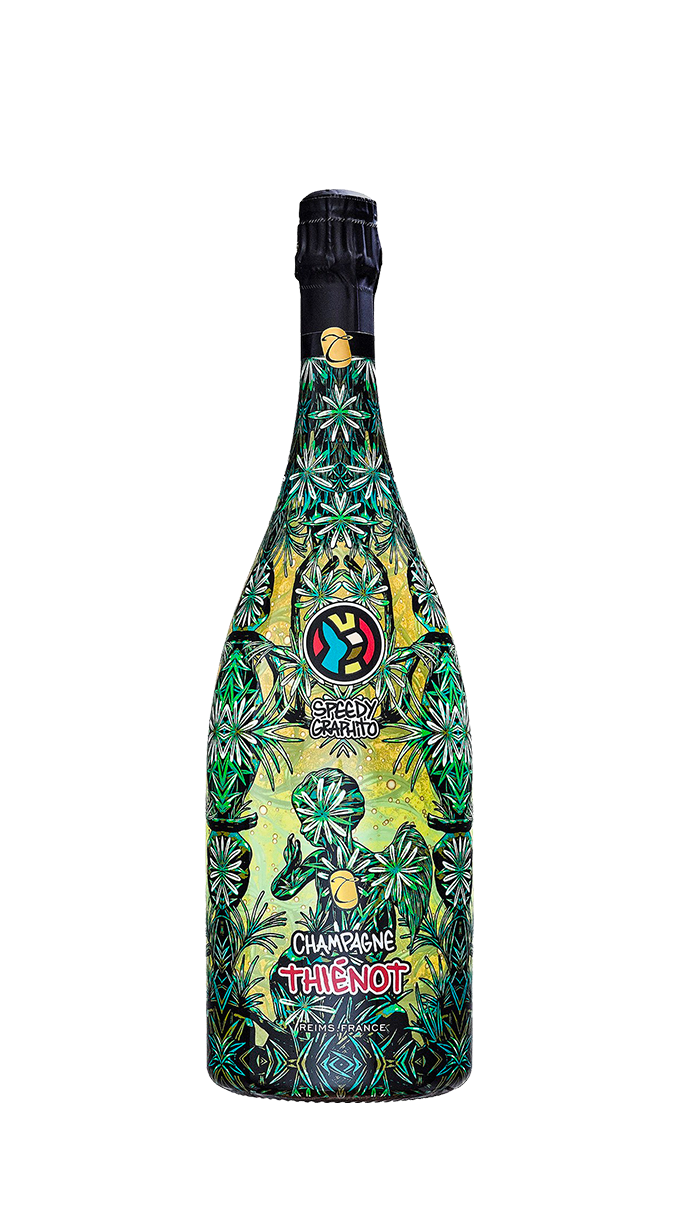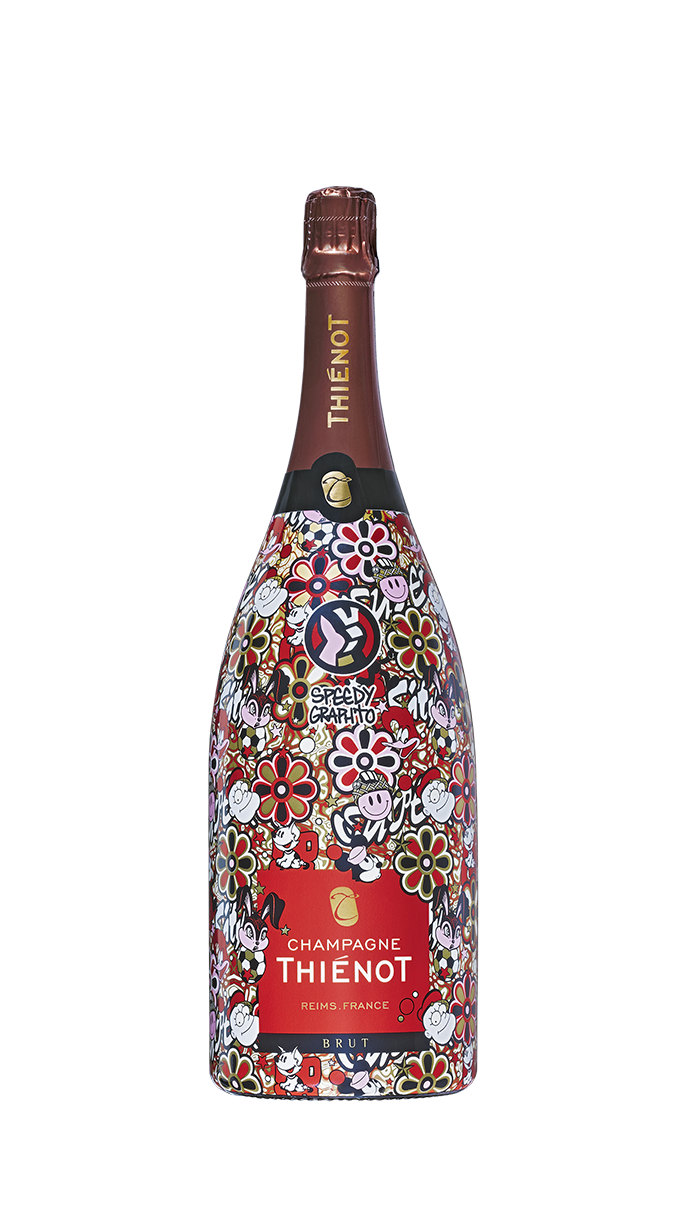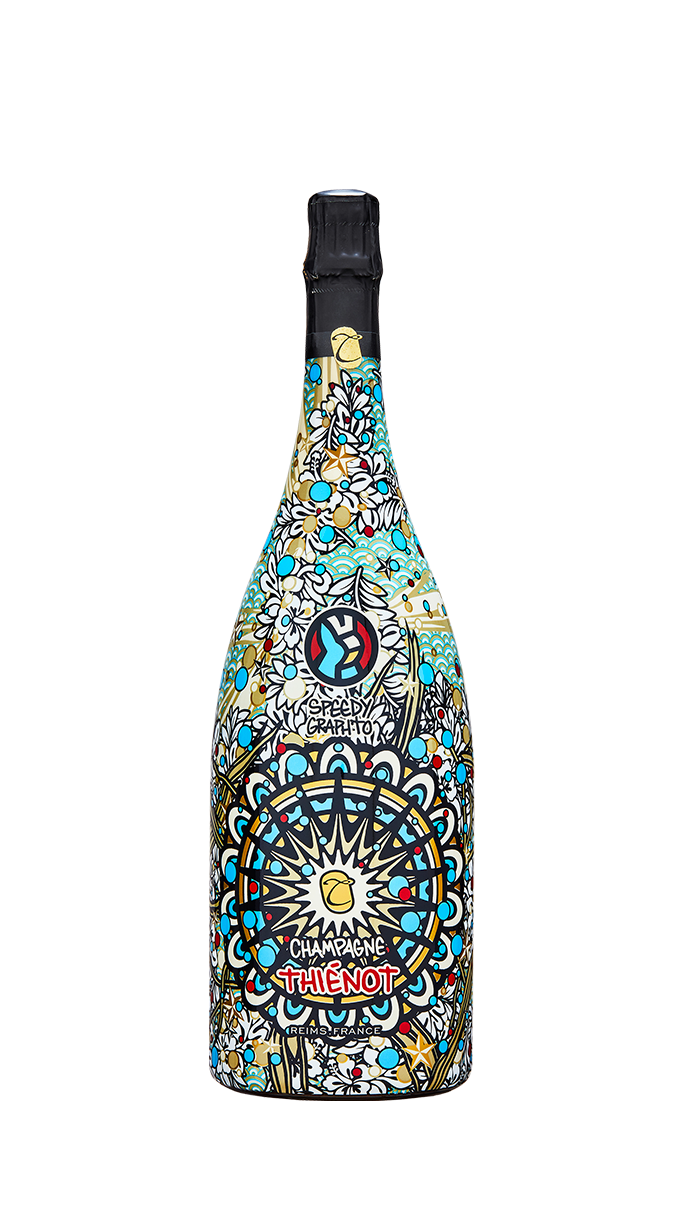 Further testament to the daring House spirit is the bold Street Art design of this champagne magnum, an icon of age-old tradition and French art de vivre. The unique style was triggered when Garance met artist Speedy Graphito, a meeting that subsequently blossomed into a firm friendship, crystallised in a rich vein of limited editions.